WHAT WE DO
We provide

creative solutions

for all your needs!
Trading
Why learn to trade?
More and more people from all walks of life are using financial trading and investing as a source of secondary income.  Trading allows you to create and continue to build wealth flexibly and practically.  With the right guidance and education, you can build a solid foundation to safeguard and grow your investments.  In today's economic climate, there has never been a better time to learn to trade.
STARTED TODAY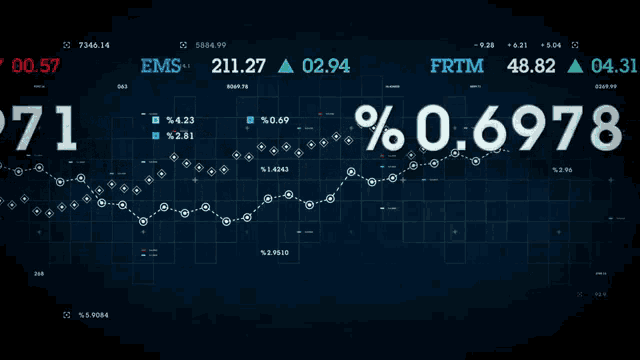 WHAT WE OFFER
We provide creative solutions!
LEARN FROM THE EXPERTS
Regulated trading specialists run a Trading Room using AIMX Software
Trade by yourself or compete with others.
Practice trading and investing by yourself or join a game with hundreds of thousands of other like-minded educated investors and compete for the top rank.
Trade a wide range of stocks, ETFs, and options.
Whether you are investing for the first time or looking to get more familiar with more advanced trading methods, there is something for you. The Investopedia Simulator offers over 6,000 equities on the NYSE and the Nasdaq for you to practice trading and investing in.
Practice stock trading with virtual money.
No deposit needed. Practice trading with virtual money to sharpen your knowledge of how the stock market works and how to use an online brokerage. The Investopedia Simulator will help you gain confidence before risking your own money.
COURSE OVERVIEW
On completion of the Financial Markets Education course (CFD's & Forex), the student will have the necessary knowledge needed to trade the markets and have proved themselves competent by evaluation. Engaging interactive evaluations and practice exercises provide an efficient and responsive learning environment that enhances the student's experience. Online lectures and chat facilities provide the student with support in all areas of study. Student's are rewarded throughout their learning with the addition of gamification while an 85% pass grade ensures the students receive a high level education. On achieving the requirements of the study, the student's will receive a certificate of completion and after external assessment and moderation, a statement of results. Thus online study provides the opportunity for any individual to be able to learn to trade the financial markets with confidence.
Money won't find you. You need to find

Money.
The most important quality for an investor is temperament, not intellect."
"The individual investor should act consistently as an investor and not as a speculator."
"The biggest risk of all is not taking one."
"Time in the market beats timing the market
Markets at your fingertips
Get a feel for what's moving with real-time global data feeds and top stories.
What are CFDs
The CFD market was developed in the early 90s, mainly to attract exchange speculators with a small capital to shares trading.
Initially, it was impossible to trade stocks without registration of ownership of the given asset. Over time, to make this market more accessible, Contracts For Difference were introduced for trading financial instruments, basic goods, and other various exchange instruments.
CFD is a Contract For the Difference in prices. It's a financial instrument that's used to buy shares online. Stock trading is possible due to the price going up or down, which traders use to open "Buy" or "Sell" positions in order to catch the current trend. This type of shares trading is about speculation on the fluctuations in the prices, without the ownership of the securities themselves. Typically the price of the contract for buying shares online is not fixed and changes all the time.
Trading CFD on shares allows traders to place both long and short positions to benefit from a price rise or fall respectively. Securities reflect corporate actions, so traders are entitled to dividend payments when going long, and incur dividend charges when going short.
Online trading is one of the most popular methods of investment. At FxPro, we offer shares trading as CFD on the world's most valuable companies such as Apple, Coca Cola, and Facebook.
What you need to know about shares
A share is a type of security, that allows an investor to own a part of a company with the right to vote on management issues and to receive profit based on the results of the corporate work.
Shares are divided into two main types.
Ordinary share
Securities give its owner the right to take part in management, as well as to participate in the distribution of dividends. The supreme governing body of an issuer company is the general meeting of shareholders, decisions at which are taken by voting. An owner of one share has one vote at the meeting. Naturally, the holder of 1000 shares will have much more authority than the holder of, for example, 100 papers.
Preferred share
This type of a share guarantees holders an advantage in the distribution of the corporate profits. Dividends are paid first to the holders of preferred shares, and then to the owners of ordinary ones. The same applies to the recovery of losses in an event of bankruptcy. But at the same time, owners of preferred securities are deprived of the right to vote at the shareholder meetings.
What Are Indices?
World indices are indicators of price changes for a certain group of securities. The stock exchange index can be explained as a "basket" of shares united by a common basis. Trading indices can be compared to opening positions on the courses of several dozen stocks at once.
The most important thing is determining the exact stocks or bonds each index is formed from. The set of shares included in the spot index value calculation determines the information that can be obtained by observing the dynamics of its course.
In general, the main purpose of world indices is to create a powerful indicator for investors to characterise the direction of companies' quotes in a particular industry. Studying the dynamics of major indices helps to understand the impact of certain events on the value of securities.
During trading indices, keep in mind that the reaction to the economic news published may not correspond with expectations and forecasts.
For example, if there is a rise in oil prices, it is logical to expect an increase in the shares of all the oil companies.
However, different stocks grow at different speeds, while some of them may not respond to such news at all. In this case, the spot index helps traders to understand the overall trend of this market segment without the need to assess the position of lots of different companies.
Observation and trading indices give insights into how the different sectors of the economy trade in comparison with each other. Here at FxPro we are glad to offer the trading of CFD on major indices, which makes it possible to join the price movement not only for a rise, but also a fall.
Trading indices is popular among FxPro traders due to its comprehensive terms, accurate quotes from several suppliers and versatile analytics. After all, in order to understand the logic of the index behaviour, you need to pay attention to the corporate news of each of the companies included, as well as on events affecting the wider industry as a whole.
Why do companies issue shares
First of all, that is a tool for raising a company's capital. These are bought with is put straight into the business for instance into the development of its production or restocking its working capital.
Secondly, it is an important reputational component of the corporate image. This adds to its publicity and transparency and attracts potential investors interested in trading. But in order for the securities of a company to be traded on the stock exchange, they must first be listed.
What is a listing
There is a series of procedures that a company needs to go through in order to include its securities into the Stock list. Each stock exchange tries to protect the interests of its investors (those who are interested in stocks trading) and therefore seeks to trade only the strongest issuers. To prove the "quality" of its securities emission, a company has to undergo a series of checks. Requirements might be made to the size of the share capital, its profitability, size of the issue, etc.
Stock price
Each issued share has a so-called nominal value. If a physical document is produced, this value is displayed on the front of the certificate. It is calculated with a simple formula: the total size of the authorized capital of a company is divided by the number of the papers issued. But the nominal value does not reflect the real market quotes during shares trading.
The emission value of a security is determined after it been listed on the stock exchange. Usually, it equals to or is slightly higher than the nominal value. Additionally, depending on the corporate performance, which in turn affects the interest of the investors, the market price will be determined.
Online trading with CFD
Stock trading begins with research into finding a broker.
In most developed countries, equity investments are used by people as tools to protect and increase their own savings, so these investments are widely available to anyone. Some prefer to invest money in stocks of reliable companies that show stable growth and pay dividends. Other investors prefer to buy shares online to get involved in speculation: looking for potentially undervalued securities, buying them cheap and selling them later at a higher price. But both of these investment directions take place in their country and are the driving force of the national economy.
HEAD OFFICE
Our Head Office
George Western Cape Head office Runs All The Support For Branches In The South Africa Area.
Contact US.